R.E.A. Homes Homeowner Testimonials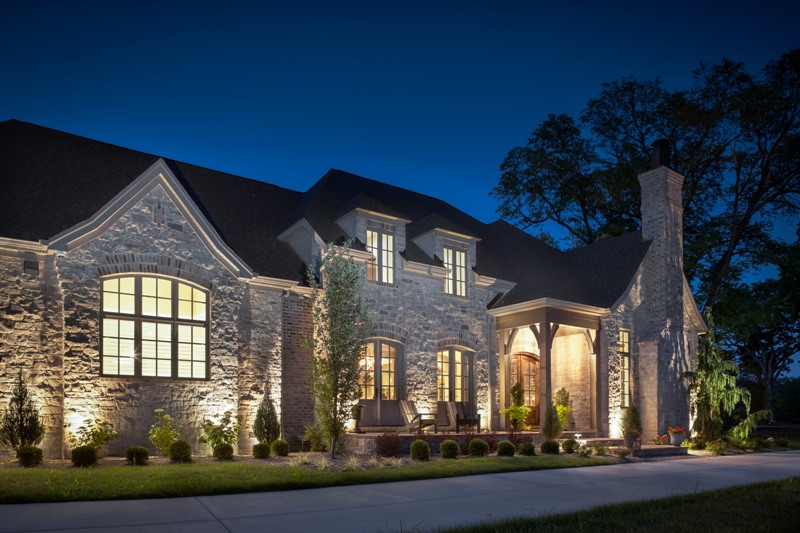 "R.E.A. Homes went above and beyond for our custom home in Frontenac. The interior of our home is filled with custom millwork and cabinetry that elegantly connects each room. Jeff Bogard and his team were great partners throughout the process making sure that our home was a great combination of luxury and comfort. We would highly recommend R.E.A. Homes to anyone considering building a custom luxury home!"                
 –  Tony and Diana S.
New Home in Frontenac, Missouri
"Our custom home was the first in-fill home in our neighborhood and required going through an approval process. Jeff Bogard and his team were with us every step of the way to make sure we met the requirements of the municipalities and neighborhood. He and his team helped us build a home that met our entire family's needs with features like an pizza oven, outdoor shower, pool and spa, and gourmet kitchen. Luxury is not just what the eye sees, but the experience we share in our comfortable home together. We love our custom home, and would refer R.E.A. Homes to anyone considering building a custom home!"             
 –  Kevin and Keely T.
New Home in Town & Country, Missouri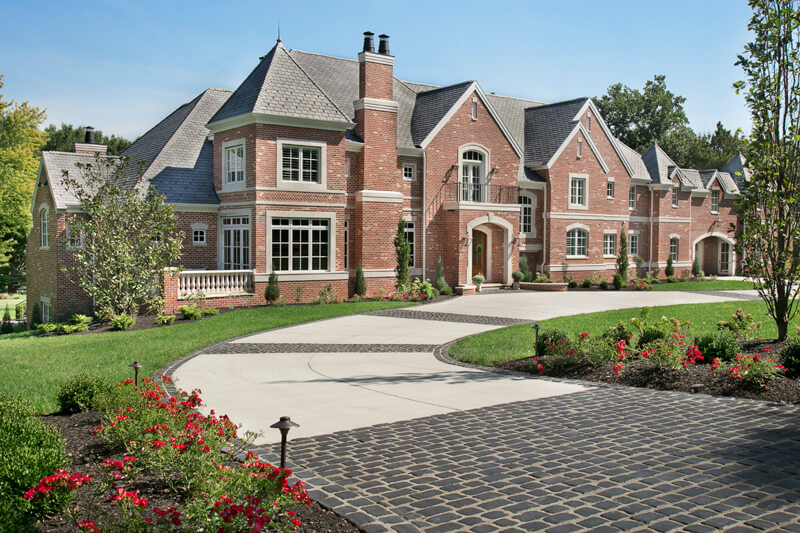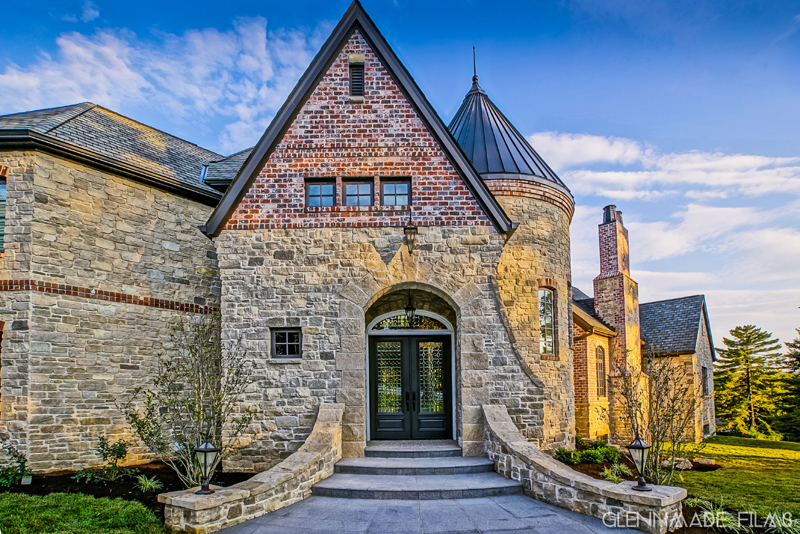 ""We are extremely happy with our custom home built by R.E.A. Homes. Throughout the home building process, Jeff Bogard worked with us every step of the way to make sure we had the right combination of luxury and performance. No detail was too small to attend to. Jeff maintained constant vigilance over all the sub-contractors. Our home features solar panels and a geo-thermal heating and cooling system that has largely reduced our monthly utility costs. We would highly recommend R.E.A. Homes for anyone looking for a luxury homebuilder in the St. Louis area!""                   
–  Carl and Karen T.
New Home in Ladue, Missouri
Claymark Video Testimonial
"The final result actually exceeded our dreams!"
Craig & Tricia Video Testimonial
"Working with the R.E.A. Homes team has been the saving grace of this house."
John & Lisa Video Testimonial
"The process was accurate, transparent, and the finished product was just amazing."
Joe & Mary Video Testimonial
"The team at R.E.A Homes has been wonderful from the start of our home project. They pay close attention to detail and have been very thorough investigating all the possibilities and options for just about everything, especially the "green" aspects of our new home. We feel like we are getting the best home that custom fits our needs."
Frank & Beth
"After interviewing several builders, it was clear to us that Jeff was the one who could help us build our new custom dream home. Jeff understood our vision for our home from the beginning, not only did he listen to our ideas, but made suggestions that only better enhanced the plans."
More Testimonials from our Customers
"Working with Jeff and his team to rebuild our home after a devastating fire to our original home, allowed us to make the most of a very tough and emotional situation. We were able to turn our family crisis into an opportunity to have the home we always imagined."
 – Susie and Cliff – R.E.A. Home Owners
Testimonials from Industry Professionals
"We at FORNEY + architecture, LLC enthusiastically recommend Jeff Bogard and the team at R.E.A. Homes to those desiring to construct their Dream Home and requiring "The Best". In our years of providing architectural design for R.E.A Homes' customers, we have found a shared passion for high quality design, attention to detail, and exceptional customer service. The multi-million-dollar custom homes we have created in collaboration with Jeff Bogard and his team provide evidence of their excellent craftmanship, quality of construction, and knowledgeable innovation. Jeff is a good listener and focuses first and always on the needs of the customer, followed by creating a "dream team" of architects, engineers, interior designers and consultants to fully develop the project. His involvement throughout the process offers guidance and assistance to homeowners in a way that is both enjoyable and efficient. Jeff emphasizes a strong focus on "green building principles" to develop High Performance luxury homes, so that the project will be energy efficient for the long term. During construction, the R.E.A. Homes team keeps decision making on-track and on-budget, and works with the client to create the best possible finished project. Jeff Bogard and the team at R.E.A. Homes delivers beautiful custom homes, out-standing service, and happy clients."
Jane Ann Forney – Principal Architect
FORNEY + Architecture, LLC
"We have been working with Jeff Bogard and the team at R.E.A. homes for several years now after discovering we both shared the same passion for improving the home building process and green building practices.  Jeff has been a loyal client that we at Smarthouse Heating and Cooling love to work with! He has developed a custom home building process that focuses on creating a more comfortable and luxurious experience for his homeowners. Perhaps more than anything, Jeff approaches every project with a set of values and integrity that enable him to deliver a uniquely positive experience for his clients and effectively separate him from the 'pack' of homebuilders that too often deliver an unsatisfying experience. We share this "client first" approach and would highly recommend R.E.A. Homes to anyone looking for a reliable custom homebuilder."
Marc Bluestone – President
Smarthouse Heating and Cooling
"Jeff Bogard of R.E.A. Homes is great to work with! We at Kirkwood Stair & Millwork work with Jeff to design, supply, and install custom staircases, millwork, doors, and windows. We are able to work efficiently and effectively with them every time because of how efficiently and fairly Jeff runs his company and treats his trade parnters. We see how, time after time, his clients love the experience they have with his company. R.E.A. Homes has been a reliable customer for many years and we greatly appreciate their business!"
Bryan Barr
Kirkwood Stair & Millwork
"Jeff has long been an active member of the Home Builders Association of St. Louis & Eastern Missouri. He served with distinction for many years on our Board of Directors and participated in many efforts intended to carry out the mission of the HBA"
Patrick S. Sullivan – Executive Vice President
Home Builders Association of St. Louis & Eastern Missouri
"Jeff Bogard has tremendous experience in the industry and he does an excellent job on any house he builds. He's a real asset to the homebuilding community. He takes care of his obligations to his homebuyers, and to the people who build them."
Charlie Bennett – Owner
Bennett Building Supply
"Our office has known and worked for Jeff Bogard for over 15 years as a civil engineer/land surveying consultant, and have always found his persistent conscientiousness and unflagging fairness to be his most enduring characteristics."
Matt Stolwyk
Stolwyk & Ferrenbach Inc.
"Jeff gives us the vast array of information that we require to develop the most appropriate new, custom home design for any given particular project. Each new home site is unique, and Jeff would rather explore architectural design solutions tailored to a specific home buyer and location, rather than merely just develop a "generic" new home plan. While this may entail a more extensive process, it helps to ensure that each new home is truly a reflection of Jeff's desire to create a custom home."
Barry Glantz – President
Glantz and Associates Architects, Inc.
"Working with REA Homes gives us the freedom to do what we do best. With R.E.A.'s attention to detail, budget accuracy, communication skills, and deep knowledge of custom homebuilding, along with the expertise of the Design Source team together creates an extraordinary working environment. The end result: Clients who awaken every single day falling in love with their homes over and over again."
Kris Keller- President
The Design Source Ltd.
"I've worked with Jeff Bogard on several occasions. He is always intimately involved in the design collaboration of homes we team with him on, providing a strong knowledge of the construction process. He brings his team of subcontractors into the project early on to confirm that the project will be in budget with minimal "hiccups". I rate his follow through on completion of a project second to none. I would highly recommend Jeff for his honesty and for thright way of conducting business."
Jeff Day
Architect
"Jeff Bogard is a professional home builder in that he has a handle on all aspects of the process and is very detailed oriented and thorough. Working with Jeff is a pleasure and also beneficial in becoming better educated in green building options."
Dick Busch – President
Dick Busch Architects
"Our working relationship with Jeff Bogard spans nearly 20 years. Jeff is the consummate professional. Detail and quality oriented, innovative, progressive, a great steward of the environment and a great business partner. Jeff is always on top of things and always pushes for the best quality product for his clients. It is a pleasure to work with him."
John D. Mattingly, Jr.
Mattingly Lumber and Millwork, Inc.
"We have had the pleasure of working on a professional level with R.E.A. Homes as their architect on several successful projects. R.E.A. Homes provides their clientele with a preeminent level of service. They have assembled a talented group of trade partners consistently culminating in comfortable, high-performance, sustainable, luxury homes."
Robert Srote-Principal
Schaub+Srote: Architects
"REA Homes is a true custom home builder with a specialty in green building. We work with many home builders. There are very few that truly deliver time after time as REA Homes. REA Homes, led by Jeff Bogard, has formed the perfect team to deliver to the highest satisfaction of their customers."

Matt Edwards, President
Complete Drywall & Taping, Inc dba Complete Painting