Used to be a bathroom was a smallish, confined area that carried the basic necessities of a commode, shower, and sink. But in today's luxury homes, it's not your grandfather's privy anymore.
Bathrooms are morphing into relaxing sanctuaries, complete with furniture, televisions, fireplaces, and more. Thanks to HGTV.com, here are some bathroom creations that dazzle.
In the Moroccan-style bath (below) designed for lounging and bathing, a custom chaise sits on an antique Oushak rug. The wall is covered in hand-cut Moroccan tiles, and the tub features a custom-designed wood canopy. Anyone for a full-court game of backgammon?
Comfort conveniences, like radiant heating mats that can be placed below tiles for a reasonable price ($600 or less for a small 5×9 bathroom), give the feeling of luxury when stepping onto a warm tile floor after a hot shower or bath.
One could initially think that a fireplace in a lavatory might be a tad over the top, until you see (below) what cozy comfort it brings to the room.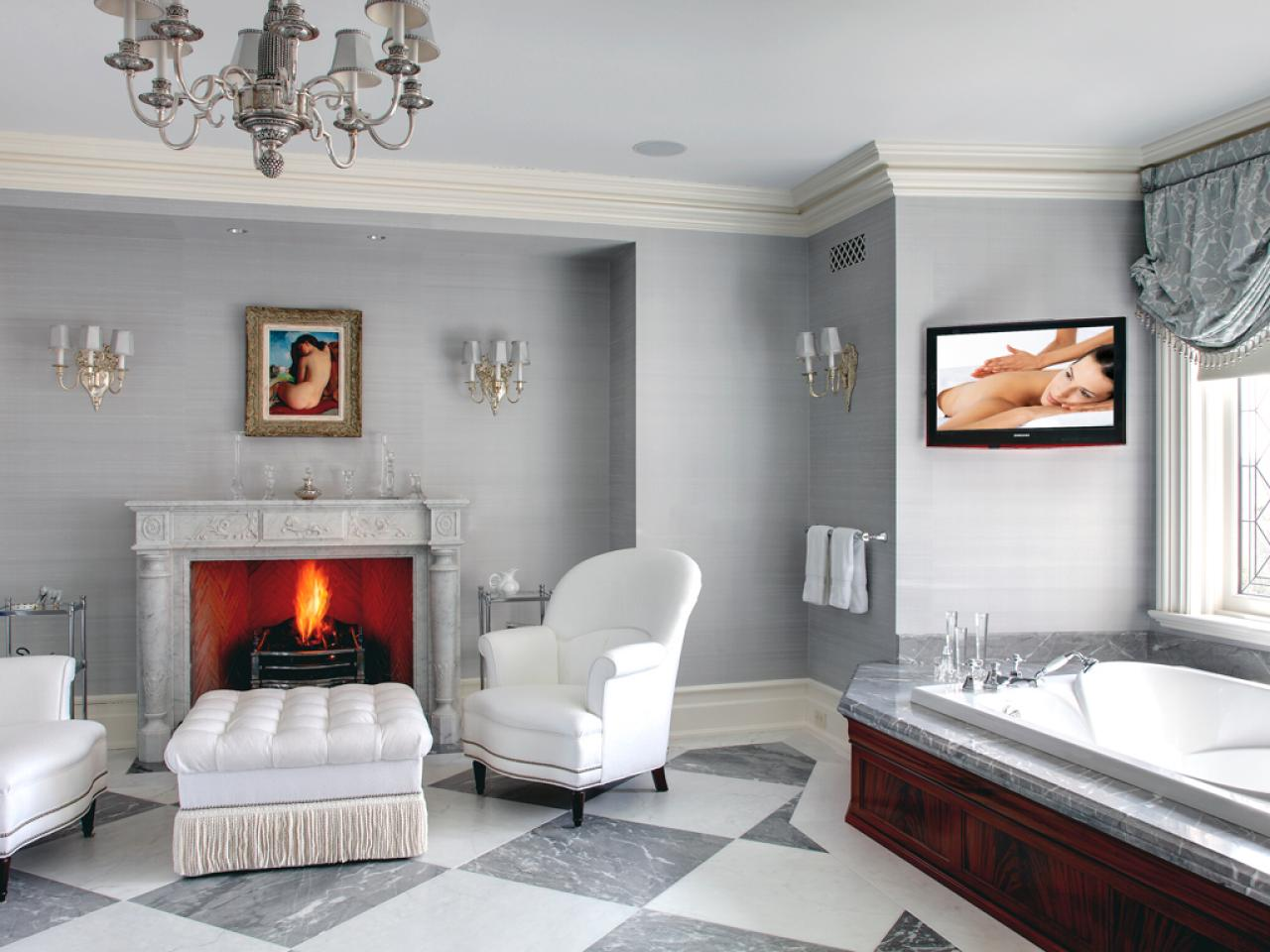 Heated towel racks and a flat screen create a relaxing environment. The freestanding rack ensures that towels are warm and dry after soaking. Plus, they keep towels fresher longer by reducing mildew and allergens.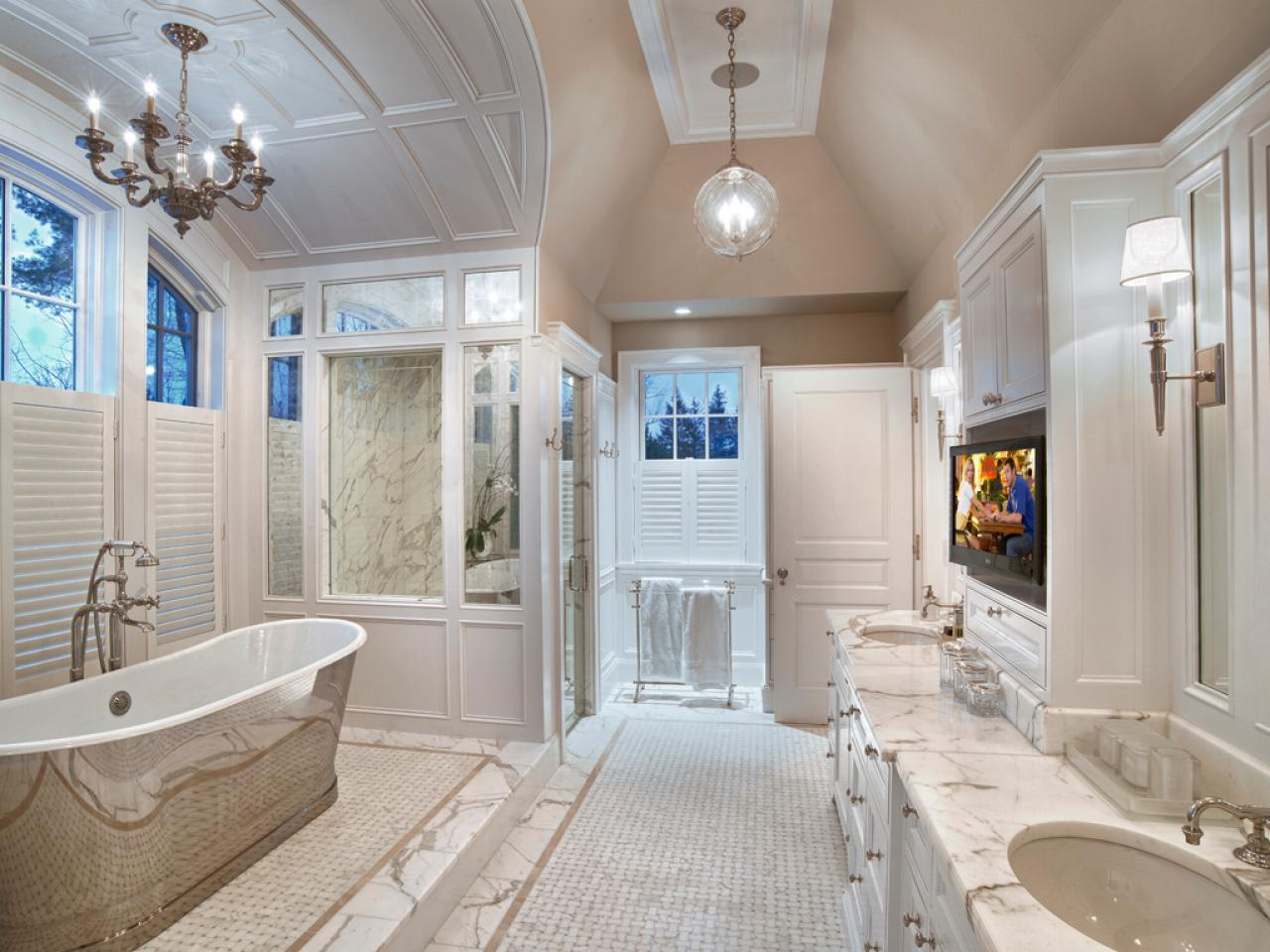 And it doesn't end here. Let the mind imagine the possibilities: luxurious stone floors accented with soothing candles that turn a bathroom into a spa-like experience; jacuzzis for two that can transpose a bathroom into a private retreat; or consider a morning bar, which can include a coffeemaker, mini refrigerator, wine-chilling drawer, and more—all making each and every day feel like a stay at a high-end hotel.
Luxury bathrooms in custom-built homes are just part of the building science, technology, and operations available to builders like R.E.A. Homes—the only "100% ENERGY STAR committed" custom builder in St. Louis that's creating luxury homes with superior energy efficiency.